Professional Carpet Cleaning & Upholstery Cleaning in Regina, SK
At The Plains Chem-Dry we are committed to serving our costumers with professional carpet cleaning in Regina and surrounding areas. Our proprietary process called Hot Carbonated Extraction removes dirt, grime, and allergens from your carpet using carbonation which results in a cleaner and more environmentally friendly home. This process allows us to use 80% less water than conventional steam cleaning. With these new products and techniques, our professional carpet technicians will give your family a safer and cleaner home. Call us today!
Carpet Cleaning That Dries in 1-2 Hours
The worst part about getting carpets cleaned is having to wait for your soggy carpets to dry. Traditional steam cleaning works by pouring gallons of water and detergent on your carpet and soaking it back up. This method leaves your carpet and padding soaked, taking days to dry. The Plains Chem-Dry, on the other hand, uses a method called Hot Carbonating Extraction which uses carbonation to lift and extract dirt. This method uses less water, allowing your carpets to be completely dry in 1-2 hours. So no more wet socks! 
Healthier, Green-Certified Carpet Cleaning
The Plains Chem-Dry uses green products that give you a superior carpet cleaning experience. With our Green-Certified products, we insure that your carpet with be cleaned with non-toxic products that are approved by the FDA's Generally Recognized As Safe list. Your carpet cleaning experience will not only clean your house but it will leave it healthier also!
Our professionally trained and friendly workers are ready to clean your carpets in the most efficient and healthy way. Don't wait to make an appointment, call us today!
Learn More
A Healthier Home
Chem-Dry's mission is helping people live healthy lives starting with clean carpets and a healthy home. Our proprietary Hot Carbonating Extraction cleaning process penetrates deep into the fibers, removing an average of 98% of common household allergens from carpets and upholstery.
Our green-certified solution, The Natural®, contains no dirt attracting soaps or detergents so it's safe and non-toxic for your family & pets. And, Chem-Dry uses 80% less water than typical steam cleaning so carpets dry in hours instead of days, making it the safer and more convenient carpet cleaning choice. All of this means Chem-Dry cleans for your health like no one else.
Learn More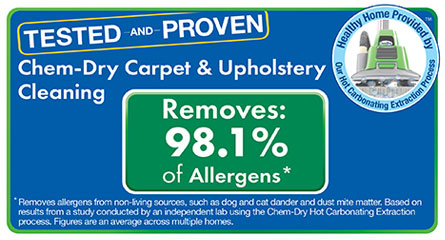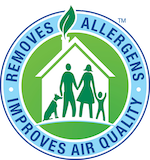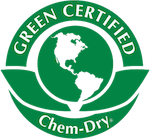 Get a Free Quote Today!
Click below to access our form and provide us with your contact information and any other information about your needs. We'll contact you soon to schedule an in-home appointment so you'll be on your way to a cleaner, healthier home!